We recognize that all our patients are unique and deserve to receive orthodontic care that reflects their individual needs. Our experienced and talented team is committed to working with you and your family to create a comfortable, stress-free, and rewarding orthodontic experience every time you visit our practice.
We are pleased to welcome you and your family, and we look forward to working with you.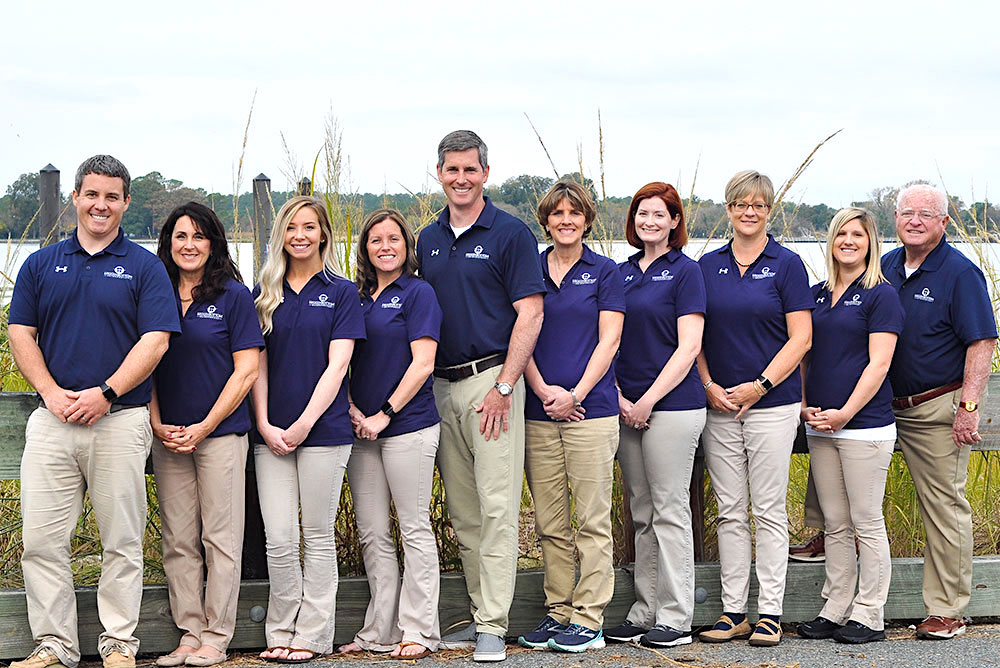 Cathy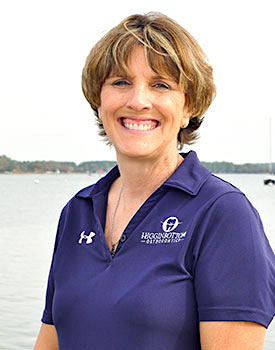 Certified Orthodontic Assistant
I joined the practice in 1984 and am a certified orthodontic assistant. When you come to our office, you will find a warm, friendly, and fun team of people who genuinely want to get to know you. Our doctors treat each patient as an individual and our team puts our patients' needs and best interest first. That is why I love my job so much!
My husband Tim and I have been married for 35 years. We have three sons, two daughters-in-law, and four grandchildren. I am active with the Ladies Auxiliary of the Cordova Volunteer Firemens Association, and at my church. My free time is spent with my family, reading, and camping.
Debbie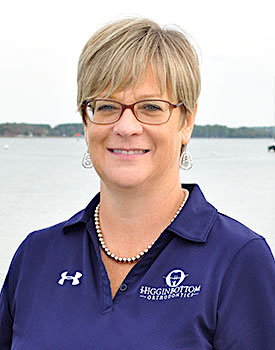 Certified Orthodontic Assistant, Bookkeeper
I have been with Higginbottom Orthodontics since 2001 as a certified orthodontic assistant, and also am the practice bookkeeper. We have a great staff and we enjoy our time together at work. We hope that our fun and caring attitude demonstrates to our patients that we have a relaxing and fun office. We pride ourselves on our efficient office and friendly smiles. Our doctors and team make it an exciting place to work!
My husband and I have been married since 1988 and live in Easton with our son Brandon. Our daughter Brooke and son-in-law Josh live in Farmington, DE. My husband and I are looking forward to our next phase of our lives with the blessgins of grandchildren. I stay very busy helping my husband with our family owned lawn care business. I enjoy spending time with family, being involved with the local community and church events, and visiting the Amish communities in Lancaster.
Holly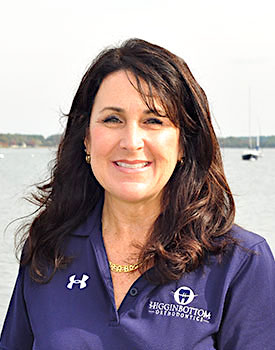 Certified Dental Assistant
I have been with Higginbottom Orthodontics since 2005 as a certified dental assistant. I enjoy watching the relationships our doctors and staff build with patients of all ages and backgrounds. Dr. Mark Higginbottom was my orthodontist when I was a teenager, and both of my daughters have been his patients as well. Now, as an employee, it's fun to watch the transformation of smiles from a different perspective!
I am a native of Easton. When I'm not working, I enjoy the beach, kayaking, and spending time with my two daughters and three granddaughters.
Julie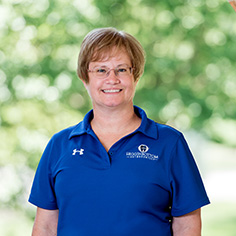 Certified Orthodontic Assistant
I have been in the field of dentistry since 1989 and joined the Higginbottom team in 2010. I really enjoy watching the changes in the patients, not only physically but emotionally as well, and take such pride in being a part of that. The power of a beautiful smile is priceless. As a former patient of Dr. Mark Higginbottom's, I know his patients are in good hands. Some of the staff that treated me are still here!
I live outside of Hurlock with my son, dog and three cats. When I am not at work, I enjoy reading, playing games, watching movies, and listening to music.
Morgan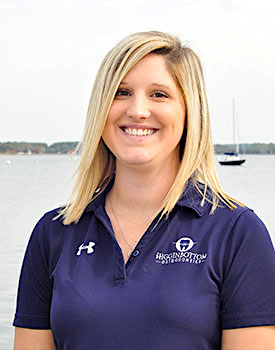 Certified Orthodontic Assistant
I became a member of the Higginbottom Team in 2014. In the time I've been here, it's been a pleasure to help patients feel better about themselves by helping to create a beautiful smile for them. The doctors and the rest of my teammates are very positive and helpful; I'm so happy to work in a place with such wonderful doctors and coworkers!
I was married in 2016 to the love of my life, Frankie, and we welcomed our son in November of 2017, Wade. We are currently expecting another little bundle of joy to join our house in March of 2020.
Olivia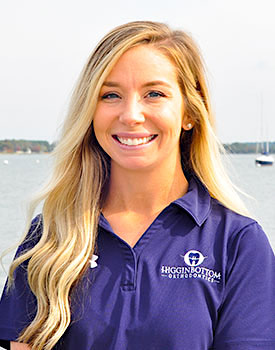 Administrative Assistant, Financial Coordinator
I joined the Higginbottom Orthodontics Team in 2016 and am a financial coordinator and administrative assistant. I feel that I am a people person and enjoy interacting with and helping patients coordinate their appointments to further their treatment. One of my greatest enjoyments is seeing each patient's confidence evolve as he or she goes through treatment.
I live in Cambridge with my wonderful/loving dog, Teddy. In my free time, I enjoy boating with family and spending time with friends.
Shawn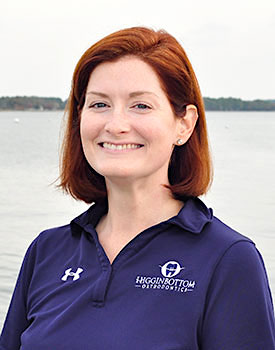 Certified Orthodontic Assistant
I have been in the field of dentistry since 2003 and joined Higginbottom Orthodontics in 2017. I feel privileged to be part of such a caring, professional practice where patients always come first!
I live in Easton with my husband Joe and our two daughters. When I am away from work, I enjoy spending time with my family and friends. We love going to watch our daughters' ice hockey games and watching the Washington Capitals play!